Search Health Packages, Tests & More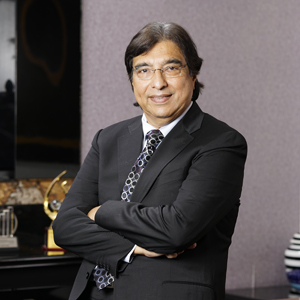 Dr. Sushil Shah
Chairman and Executive Director
Dr. Sushil Shah is the Founder-Chairman of Metropolis Healthcare Ltd. Beckoned by a strong academic career; Dr. Shah embarked upon his educational journey with the prestigious Scindia School and went onto completing his M.B.B.S in 1972 and M.D. in Pathology and Bacteriology in 1975; from Grant Medical College. In 1978, he received Research Fellowship at the esteemed Cornell Medical Centre in Endocrine Pathology. Thereon he held many prestigious academic positions and headed departments at recognised hospitals throughout his career. He has headed the RIA department at Breach Candy Hospital and Pathology Departments at Sir. H.N. Hospital, Saifee Hospital and Cumballa Hill Hospital. He has numerous scientific publications to his credit and has pioneered Radio Immunoassay Technique, HIV testing and In-Vitro Fertilisation for the first time in India. He also served as a PhD teacher in Microbiology at Mumbai University in 2004 and PhD/MSc Guide by Research at Rai University in Mumbai.
Inundated with business acumen, Dr. Shah displays an exemplary mix of academic and business success. In addition to the evident accomplishments to his credit as the founder of Metropolis Healthcare, he has held Directorial positions at leading corporates. Dr. Shah was the Director at Dr. Reddy's Laboratories and Span Diagnostics; the Executive Director of Dr. Reddy's Diagnostic and Standard Finance Equity Fund. His Entrepreneurial zeal, disposition and accomplishments made him the Ernst and Young's Entrepreneur of the Year in 2011.
Dr. Shah has made significant contributions to the overall Diagnostic Pathology Industry and continues his pursuit towards a vision of a consolidated Industry in India. For his contributions he has earned national recognitions like the Rashtriya Chikitsa Ratna Award, Rajiv Gandhi Gold Medal Award; is a Member of the Committee on Diagnostics with the FDA and Research Committee of IICB, Calcutta. Dr Shah was also recently awarded the prestigious Maharashtra Gaurav Award for his contributions to the state. In addition, he was honoured with the prestigious Lifetime Achievement Award by Six Sigma Healthcare Awards.